Overview
The vCam-6 HD inspection system from Vivax-Metrotech gives you the flexibility to cover a range of inspections including municipal collection systems, residential plumbing, indoor commercial lines, and lateral lines from three inches up to eight inches in diameter. Our camera systems use the latest technology packaged in a rugged, lightweight, compact profile made specifically for the harsh conditions related to sewer lateral inspections.  All Vivax-Metrotech camera systems are backed up by a full one-year warranty, on-site training, and local support through our dealer network.
Increase productivity and profitability with the vCam-6 feature rich lateral and small mainline inspection camera system. Built tough and reliable for everyday use, the versatile vCam-6 is a good fit for plumbers, contractors, home inspectors, building maintenance supervisors, or anyone looking to inspect the interior of a pipe or duct. Create crisp, detailed HD video inspections with audio comments, text descriptions, footage, date, and timestamps to submit to your customers without worry. Putting in a full days' worth of work is easy with the four-hour battery life and charging on-the-go with the provided AC and DC charging leads.

     Watch videos created with the vCam camera systems on our YouTube Channel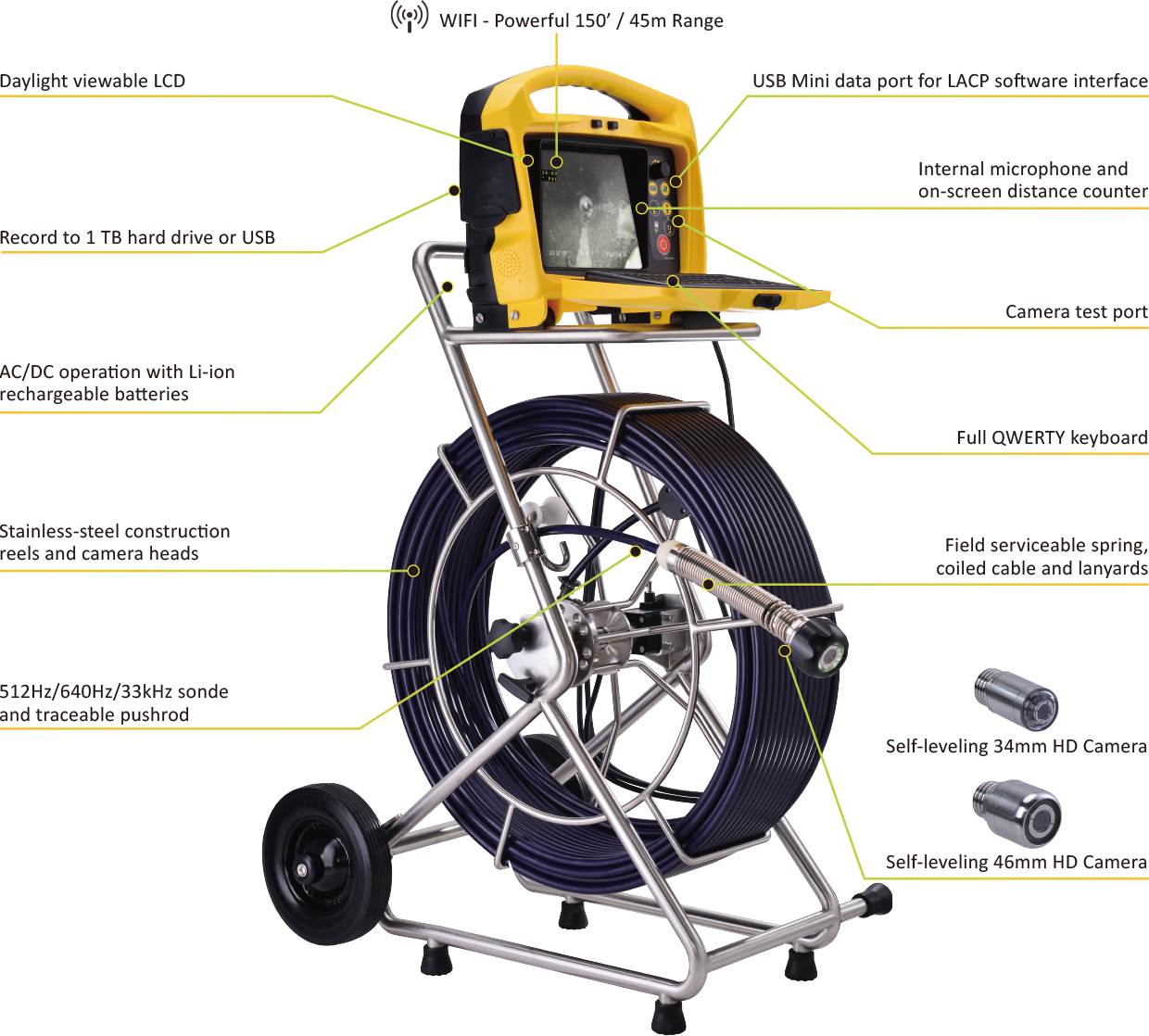 Key Features
1080p HD Self-leveling camera heads
One-touch recording and JPEG image capture
1-TB Internal hard drive
AC/DC operation with 4-Hour battery life
9.7-inch HD daylight viewable display
Stainless-steel reel and camera heads
Locatable sonde and traceable pushrod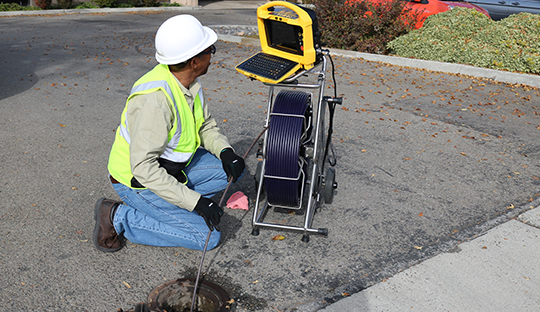 Download
| brochure | Size | Download |
| --- | --- | --- |
| vCam Inspection Products Brochure V1.2 | 1.58 MB | Download |
| vCam-6 HD Inspection System Sales Sheet VXMT Eng V1.5 | 1.94 MB | Download |
| vCam Inspection Products Accessories Sales Sheet VXMT Eng V1.2 | 1.04 MB | Download |
| quick-guide | | |
| POSM General Setup Instructions V1.1 | 504.58 KB | Download |
| WinCan General Setup Instructions VXMT Eng V1.1 | 457.32 KB | Download |
| vCam Live View Mobile App Quick Guide | 521.06 KB | Download |
| vCam-6 Quick Guide VXMT Eng V1.4 | 339.40 KB | Download |
| Locating Push Camera Cable Quick Guide | 1.55 MB | Download |
| datasheet | | |
| vCam-6 Technical Specifications VXMT Eng V1.7 | 661.84 KB | Download |
| manual | | |
| vCam-6 User Handbook VXMT Eng V1.3 | 20.50 MB | Download |
| firmware | | |
| vCam6_DVR_014 | 23.62 MB | Download |
| vCam-6 MCU604 | 6.25 KB | Download |
| vCam-5 and vCam-6 Control Module Firmware Update Instructions_V1.1 | 322.16 KB | Download |
App
vCam Live View Mobile App
The vCam Live View Mobile app connects a smartphone or tablet to the vCam-6 and vCamMX-2 controller via Wi-Fi and streams the live video into the app. The videos and pictures captured in the app can be shared using the smartphone or tablets native sharing options.   What is seen on the control modules LCD is duplicated in the...
View More