Overview
The vLoc-9800 is the updated version of the popular legacy 9860XT and 9890XT locators. Now with updated modern technology we have combined the best of both legacy locators into the vLoc9800.
The vLoc-9800 provides simplicity and fast performance with distance sensitive Left/Right Guidance™ and full automatic gain with the option to switch to manual. Single pushbutton depth and current is available on three active frequencies of 982Hz, 9.82kHz, and 83.1kHz. With the optional A-Frame pinpoint cable faults with directional arrows.
The vLoc-9800's 3.5"/89mm Tian-Ma TFT ¼ VGA full color display shows the ultra-fast response with left/right arrow indicators while in autogain mode or peak locate bar graph with numeric value in manual gain mode.
The  vLoc-9800 provides versatility with low frequencies for the telecom, power, and CATV industries as well as higher frequencies for the gas, water and sewer industries.
Key Features
Backlit 3.5"/89mm color display
Alkaline and rechargeable operation
Sheath fault locate with accessory a-frame
Pushbutton depth and current measurement
Rechargeable Li-Ion with 40 hours of run time and back up alkaline battery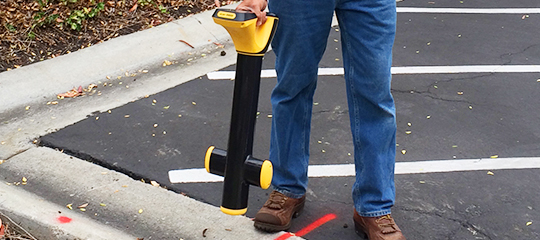 App
MyLocator2 App
Keep the operating system of the vLoc2 series receivers and vLoc series transmitters up to date with the free MyLocator2 Desktop App. The MyLocator2 management tool allows the user to configure the features in the locator, download data collected from locating, set alarms useable while locating, and check and update the locator's firmware....
View More